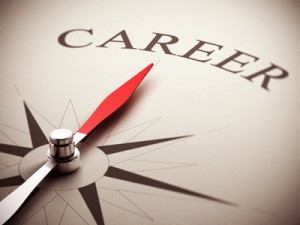 For the most part, our 20s can be characterized as making sense out of chaos. Armed with tools from school, for almost a decade, we try to define and follow a career path. This phase has us questioning ourselves, wondering if our work and life purpose align. In your 30s, your career path has taken shape and effort now goes into building a legacy.
During this time, we reap the seeds sown in our 20s. It also comes with more commitments and learning how to balance them. There's family, a partner, work, study, living expenses, a house, social life and self to consider daily. When it comes to your career, it becomes about being more knowledgeable in your field. You make moves about expanding your business or moving up the corporate ladder. It also comes with taking greater risks- if something doesn't serve you, including your career, immediate changes are made.
Before we look at a few tips to optimize your career in your 30s, keep in mind that a study by the National Bureau of Economic Research found that the highest career points for Nobel Prize winners and scientist were in their late 30s. Do notable people in other fields come to mind?
Polish your craft
Whatever your skill, hone it until you're exceptional at it. During this time, failure and feedback shouldn't scare you. Take necessary courses that complement and enhance your skill sets. Take calculated risks where you have to and constantly look for new ways to do things. Whatever your industry, take an active role. Network and build professional relationships; there's plenty to learn from other people. You'll also be able to build credibility and increase your influence.
If you feel you're in the wrong career, it's never too late to start over. Enroll in a class that takes you on your chosen career path.
Build your brand
In your 30s, you are more self-aware. You're able to step out and make decisions that are best for you and not according to what others perceive to be good in the long term. Capitalize on what makes you different and build a powerful personal brand. Everyone has a unique way of doing things; capitalize on it. Don't be timid- by now you're worth your salt. Create a short and crisp personal brand statement on your CV, website, LinkedIn or Twitter.
Network/ sell yourself
During these years, be confident in what you do. Carry your business card around with you and hand them out to people you interact with. If you run or work for one of the PR firms Toronto or grow veggies in your backyard, attend relevant events where you can grow your networks. Build an authentic relationship; it shouldn't be all about what you can get from others.
Don't equate selling yourself with being a fake or too out there. When it comes to selling yourself, it means having good communication and interpersonal skills. To be successful in any field you'll have to sell something. At a work meeting, you sell a great idea to others. If you're a business person, you'll need people to buy into what you have to be successful. Find the right type of material (books, courses, blogs) that teach you how to be an authentic salesperson without the negative connotation that's come to be attached to the word 'sales'
What other tips do you think work for you? Let us know.