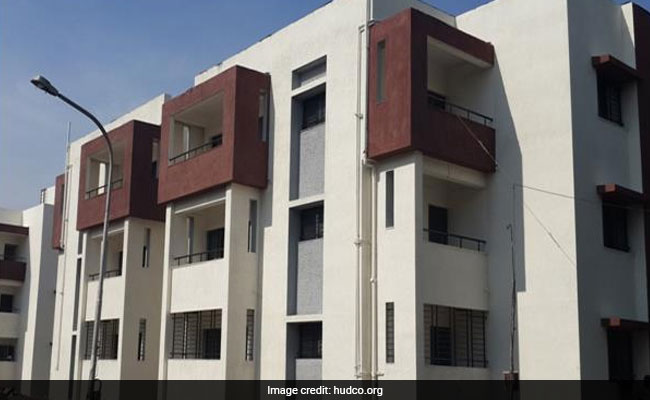 HUDCO IPO was off to strong start with 63 per cent subscription on the first day of the issue. Meanwhile, the retail portion of HUDCO IPO got overwhelming response with 152 per cent subscription on day one. Analysts say the strong response from retail investors' category is due to the Rs. 2 discount given to this category. State-owned Housing and Urban Development Corporation Ltd (HUDCO) hit the primary market with its Rs. 1,200-crore initial public offer (IPO) on Monday, May 8, 2017. Through the HUDCO IPO, the government will divest a 10 per cent stake in the company. HUDCO's IPO will be open for three days through May 11, 2017. The IPO is priced between Rs. 56 and Rs. 60, and can be applied in lot sizes of 200 shares.
Here are five things to know:
1) Incorporated in 1970, HUDCO is a wholly-owned government company with focus on housing and urban infrastructure finance in India. HUDCO primarily lends to urban infrastructure projects relating to water supply, roads & transport and power accounting for 69 per cent of the loan book. Housing Finance forms the remaining 31 per cent of its loan book. Analysts say both the segments have vast untapped opportunity in India, which provides potential growth opportunity for HUDCO to scale up its operations.
2) HUDCO has a loan book of Rs. 34,288 crore on net worth of Rs. 8,968 crore translating to a leverage ratio of 3.8 times. HUDCO's "unleveraged balance sheet" would help it boost its future growth without raising capital, Siddhart Purohit, banking analysts at Angel Broking said in a note.
3) As of December 31, 2016, HUDCO's gross non-performing assets (GNPA) stood at 6.8 per cent of total advances and its net non-performing assets (NPAs) were at 1.51 per cent. HUDCO's high NPA was due to large defaults from some of the private sector corporates in which it had exposure earlier. It's NPA from government sector is only 0.75 per cent. However, the company has substantially provided for the non-performing assets (provisioning coverage ratio of 72 per cent), which lends enough comfort on the loan book, said Angel Broking.
4) HUDCO reported a net profit of Rs. 811 crore on net interest income (NII) of Rs. 1,345 crore translating to earnings per share of Rs. 4 for FY2016. For the nine months ending December 31, 2016, the company had reported a net profit of Rs. 496 crore on NII of Rs. 1,104 crore. At the issue price band of Rs. 56-60, HUDCO's shares are valued at 1.25-1.35 times its December 31, 2016 book value, said angel Broking. The brokerage has a "subscribe" rating on the issue. "The company (HUDCO) is set to play vital role in Pradhan Mantri Awas Yojna (PMAY) under Housing for All (HFA) by 2022 and thus has bright prospects going forward," said domestic brokerage Motilal Oswal.
5) Further default on the obligations by borrowers may adversely affect the financial metrics of the company, which is a key risk in the business of HUDCO, say analysts. Social housing segment exposes the company to high NPA's in the future, analysts added.

["source-ndtv"]