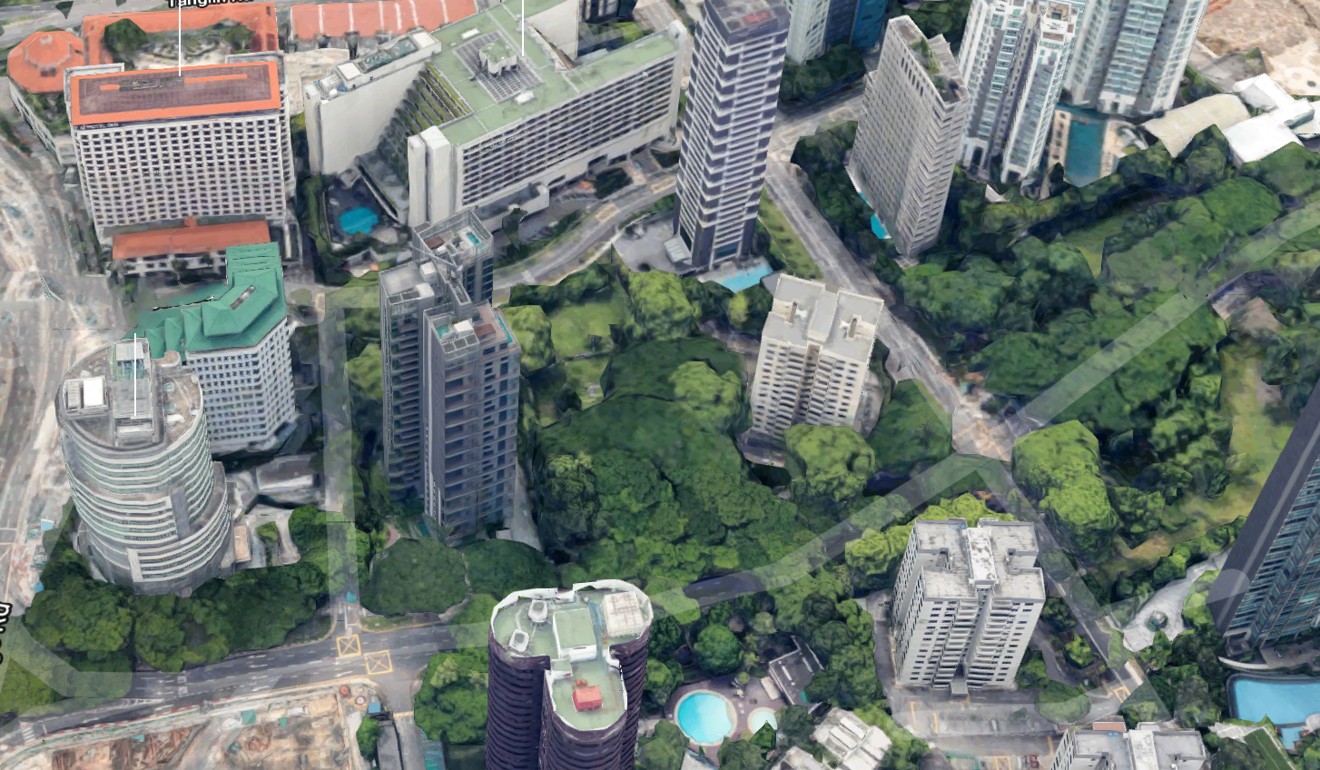 Homebuyers in Hong Kong rushed to buy flats on Friday and Saturday in the city's first two sales after the US raised interest rates, indicating no dip in the buoyant and expensive local property market.
As of 5pm on Saturday, all 119 units on offer, priced between HK$4.7 million (US$600,000) and HK$10.8 million after discounts, were sold out in Henderson Land Development's Cetus.Square Mile project in Mong Kok.
The smallest flat measured 194 sq ft while the largest was 417 sq ft. The average price after discounts ranged from HK$22,831 per sq ft to HK$27,995 per sq ft.
"Sales are pretty good, driven by strong real demand among local Hongkongers," Midland Realty's Sammy Po said. "Buyers expected the US interest rate increase. People will still be quite active in looking for flats to buy if banks in Hong Kong raise the mortgage rate by less than 0.5 percentage point."
Midland Realty anticipated that 2,500 new flats would be sold in the city in June.
A mother, who would only identify herself by her surname Yip, bought for her son a one-bedroom flat worth HK$6 million. She believed property in the city would not depreciate.
Sales are pretty good, driven by strong real demand among local Hongkongers
Her son is a primary school pupil.
"I should plan well for my son so that he will have a place to live in the future," Yip explained. "The chances of home prices falling are slim."
Saturday's sale drew 1,900 bids at registration, nearly 16 times the 119 units that Henderson Land offered.
A property in Tai Po offering flats of a similar size also generated enthusiastic response on Friday night in what was the first new flat sale locally after the US interest rate increase.
In the Solaria development project in Pak Shek Kok, 102 of the 170 units up for sale already landed buyers on Friday night. The batch was the third offered at Solaria by developer K Wah International Holdings.
The project, encompassing 1,122 units in total, offered flats at an average price of HK$18,124 per sq ft.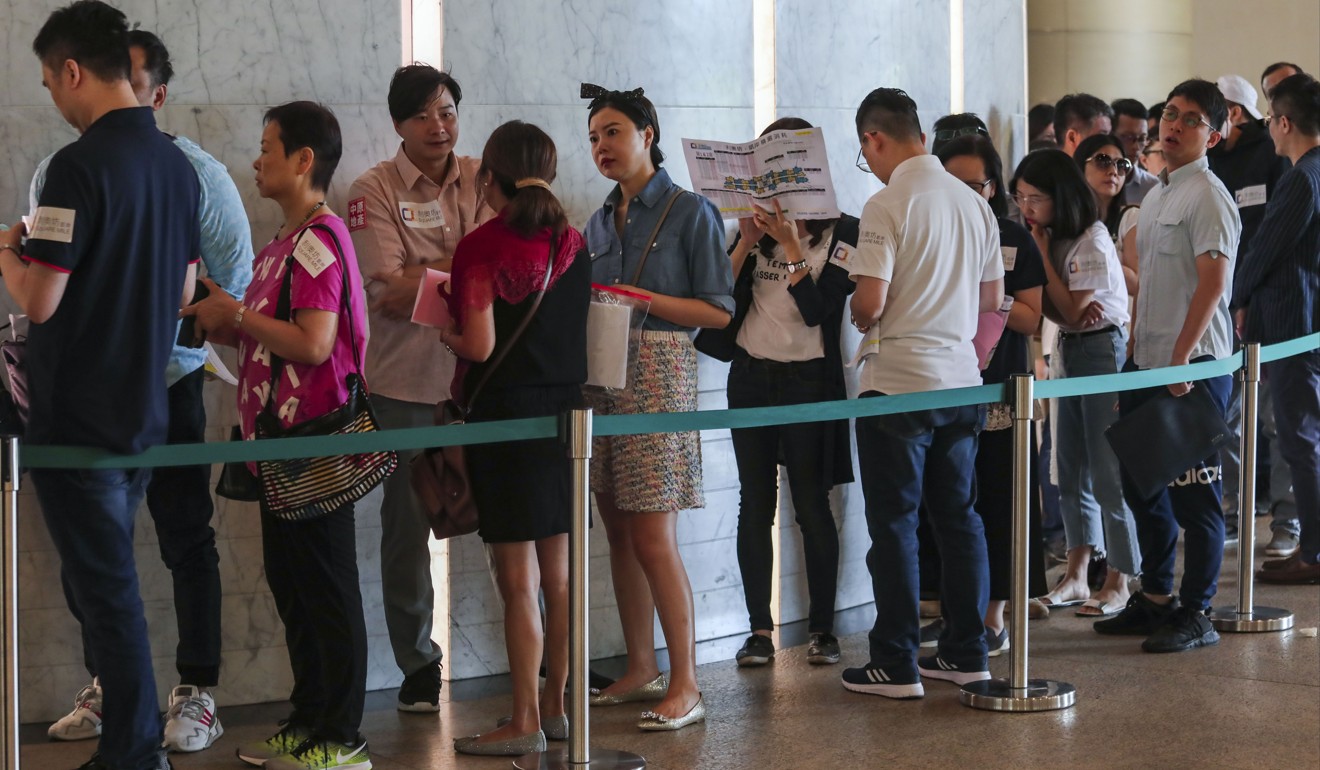 The era of cheap and easy money in city is expected to end soon, after the US Federal Reserve on Thursday raised its benchmark interest rate by a quarter-point to a range of 1.75 per cent to 2 per cent. It was the US central bank's second increase this year.
Ricacorp Properties' head of research Derek Chan predicted Hong Kong's mortgage rates would rise in September under the city's currency peg with the US, anticipating "a different environment" then.
Hongkongers will feel the squeeze as mortgage rates gain momentum
"Buyers, particularly those lacking ample money on hand, should do careful calculations to avoid being in a situation where they fail to repay their mortgage," he said.
Financial Secretary Paul Chan Mo-po earlier this month warned homebuyers of risks in Hong Kong's surging property market.
"The Federal Reserve will increase interest rates three to four times this year, which will weigh down on the economy and home prices in Hong Kong," he said.
On Thursday, the Hong Kong Monetary Authority raised the city's base lending rate by 25 basis points to 2.25 per cent, in lockstep with the US Federal Reserve's decision.
Hong Kong homeowners' monthly mortgage repayment is expected to rise to 70 per cent of their monthly income by the end of this year as mortgage rates kick upwards and home prices show no signs of abating, according to mReferral Mortgage Brokerage Services.
Hibor hits fresh 10-year high of 1.58 per cent on fears of liquidity crunch
The city's mortgage rates are set in two ways: either through the Hong Kong interbank offered rate (Hibor), plus a percentage (1.24 per cent currently), or through the prime rate minus a percentage (3 per cent currently). The prime rate varies from bank to bank.
On Wednesday, Hibor climbed to a 10-year high of about 1.58 per cent.
This article appeared in the South China Morning Post print edition as: 
Buyers still snap up flats after rate rise
["Source-scmp"]