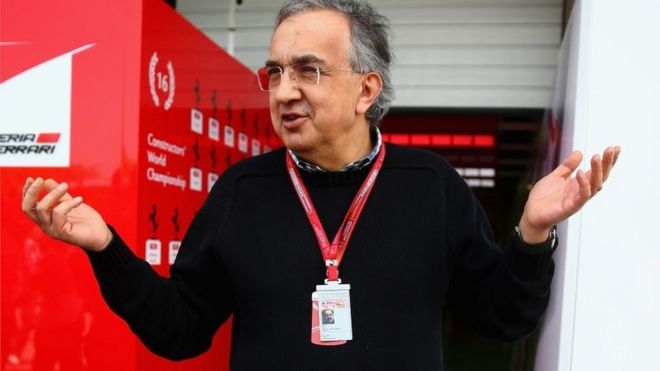 Ferrari said it was on course for a record 2016 after posting a rise in profits and sales for the first three months.
The Italian maker of sports cars, spun off from Fiat Chrysler Automobiles last year, sold 1,882 cars in the first quarter, up 15% on the 2015 period.
Profits rose 19% to €78m (£61.3m), with sales in Europe, China, and the Middle East rising by double-digits.
Ferrari also confirmed its chairman would add the chief executive's role.
The appointment of Sergio Marchionne to the dual role, taking over as chief executive from Amedeo Felisa, had been expected. Mr Marchionne is also chief executive of Fiat Chrysler.
Deliveries of cars rose 24% in Europe, Ferrari's strongest market, to 950 units, but just 2% in the Americas to 523 units.
The sales growth was driven by Ferrari's eight-cylinder segment (V8), including two new models, the 488 GTB and the 488 Spider. Shipments of its V12 models slipped by 6%.
Ferrari said in a statement that the first-quarter figures were the "strongest ever" for the start of a year, and put the company "on the way to another record year".
However, the share price was down 3% to $44.47 in mid-afternoon trading.
'Bullish prospects'
Ferrari began trading on the New York Stock Exchange last October. Its shares fell heavily amid worries about the prospects for a small-volume, capital intensive business.
But although the shares are still below their debut, the price has begun to recover in recent weeks.
Mr Marchionne told a press conference on Monday: "I remain as bullish on the prospects for this company as I was when I [presented] Ferrari to the markets.
"We are just now beginning to define the true potential on the passenger car side of what this house can deliver."
Ferrari has this year signed a memorandum of understanding to build a new Ferrari theme park in China, the location of which is still to be decided. It already operates a theme park in Abu Dhabi and has plans to open another in Barcelona.
Another, vital, part of the brand strategy is getting the Ferrari Formula 1 racing team back to winning ways. While Ferrari has been placed in the top three in four races this year, it has yet to win.